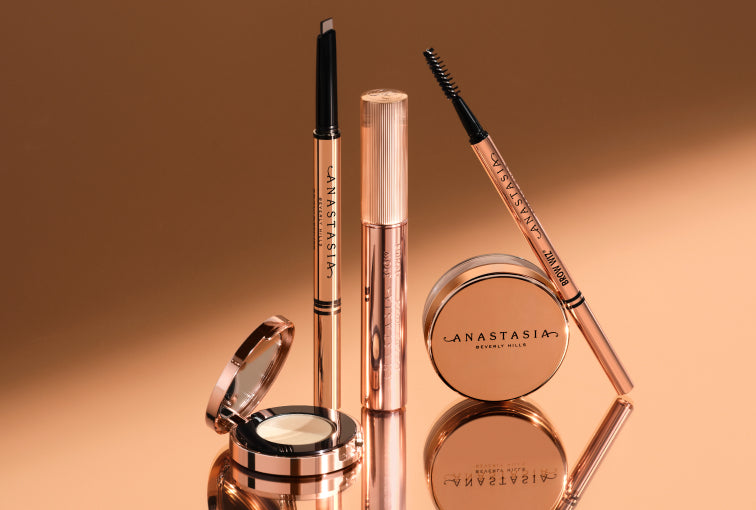 LEARN/
THE
GOLDEN RATIO®
Did you know Anastasia's universal eyebrow shaping technique follows patterns found in nature, art, music and the human body? Anastasia realized that the mathematical principle of thirds, aka the Golden Ratio, can be applied to our faces for visual harmony. When features appear balanced and symmetrical they're perceived as beautiful.
That's why Anastasia's Golden Ratio® method uses your unique bone structure to shape brows and achieve harmony.
"
WE BELIEVE BEAUTY IS ABOUT BALANCE & PROPORTION NOT PERFECTIÓN.
"
- ANASTASIA SOARE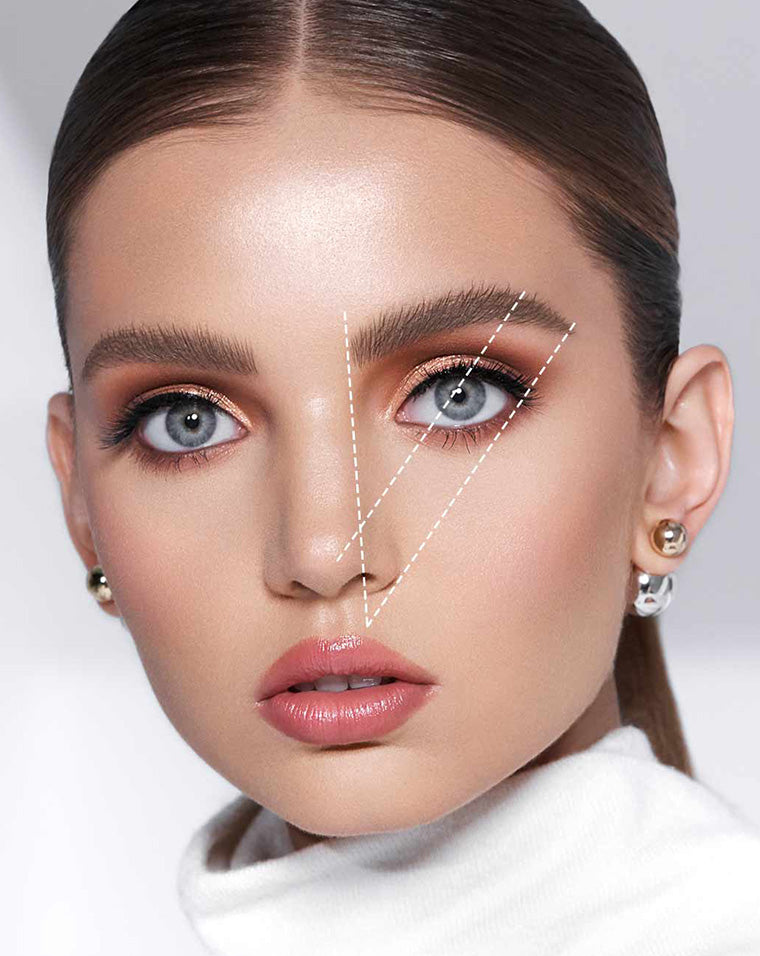 HOW TO APPLY/
THE GOLDEN RATIO® METHOD
STEP-BY-STEP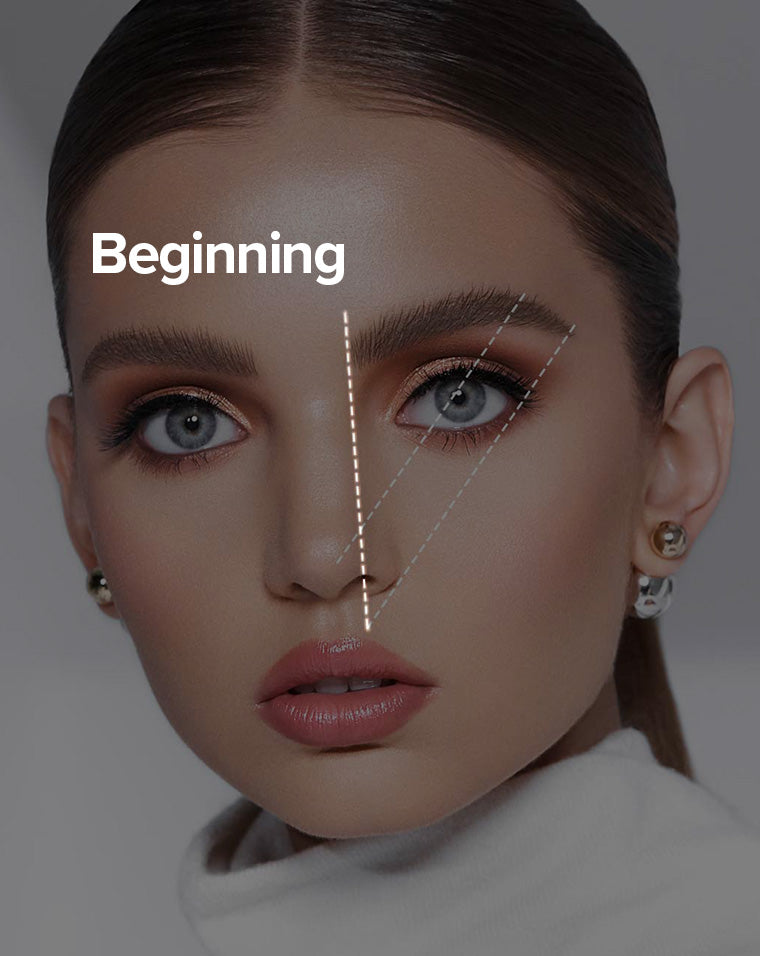 STEP I
START BROWS HERE
Directly above the center of the nostril.

First, dip Brush 7B into Brow Powder Duo. Align the brow brush vertically from the center of the nostril upward.
Mark the starting point of your brow, BEGINNING.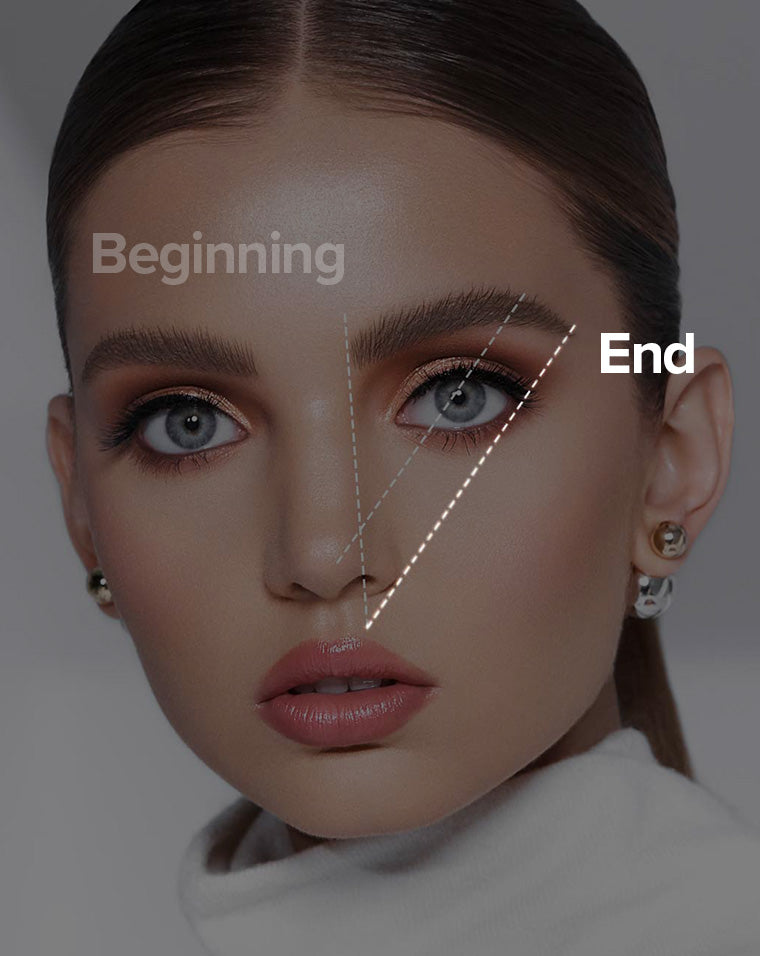 STEP II
END
BROWS HERE
Bottom outside corner of the nostril with the outside corner of the eye.
Place the brush on the bottom outside corner of the nostril and align it with the outside corner of the eye.
Mark the END point of the brow.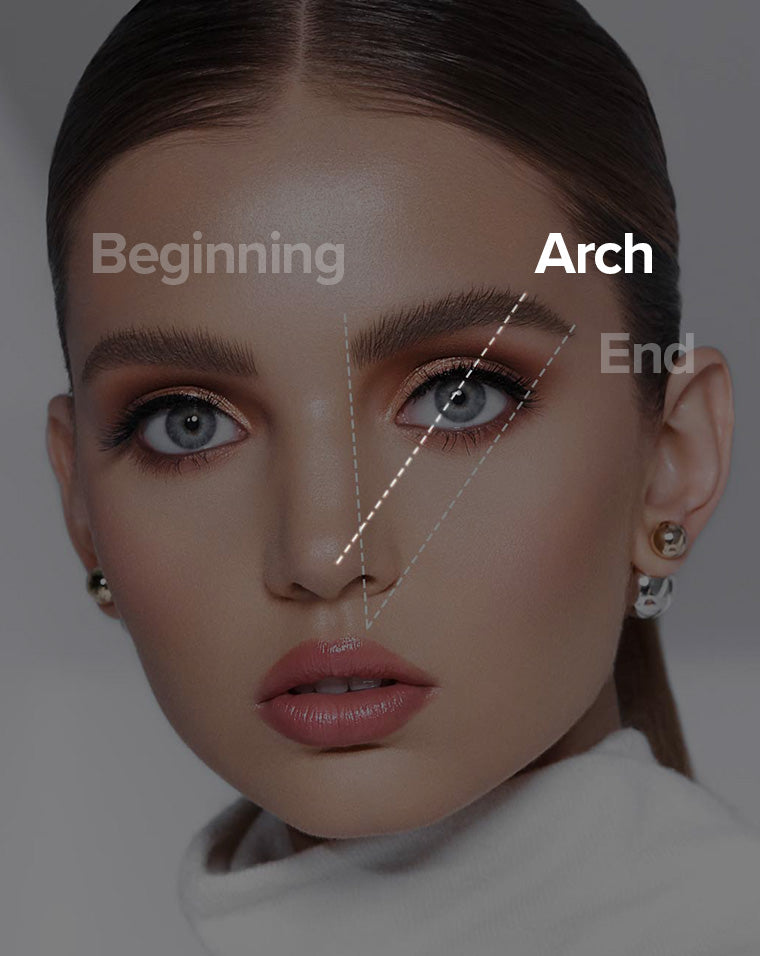 STEP III
HIT
THE HIGH POINT
Center of the tip of the nose through the center of the iris.

Looking straight ahead, place the brush on the center of the tip of your nose, align it with the center of your iris and mark the arch of the brow, ARCH.
.
WHY ARE BALANCED BROWS IMPORTANT?
The eye perceives facial symmetry as beautiful. When brows are balanced, they frame the face, creating that beautifully proportional look. The Golden Ratio® method provides facial symmetry, using your unique bone structure to balance brows & determine their shape. Unbalanced brows can have the opposite effect, changing how your features, flaws or expressions appear.
5 STEPS
TO BROW EXCELLENCE