Skip to product information
Bold Blush Set
Bold blushes are having a moment… Get the look with these two best-in-blush formulas.

Stick Blush
Bubble Gum
Qty: 1
Second-skin color with a natural looking seamless finish

Blush Trio
Pool Party
Qty: 1
Essential blush palette with 3 full-pigment shades.
Bold blush is officially back, and this is all you need to get the look… First, Blush Trio allows you to play with three, full-pigment powder shades to create a little (or a lot) of drama. Then, Stick Blush acts as the perfect topper, finishing your look with a soft shine for a little extra depth and dimension. The best part: each shade pairing is brought to you by our team of in-house pro artists, so you can't go wrong.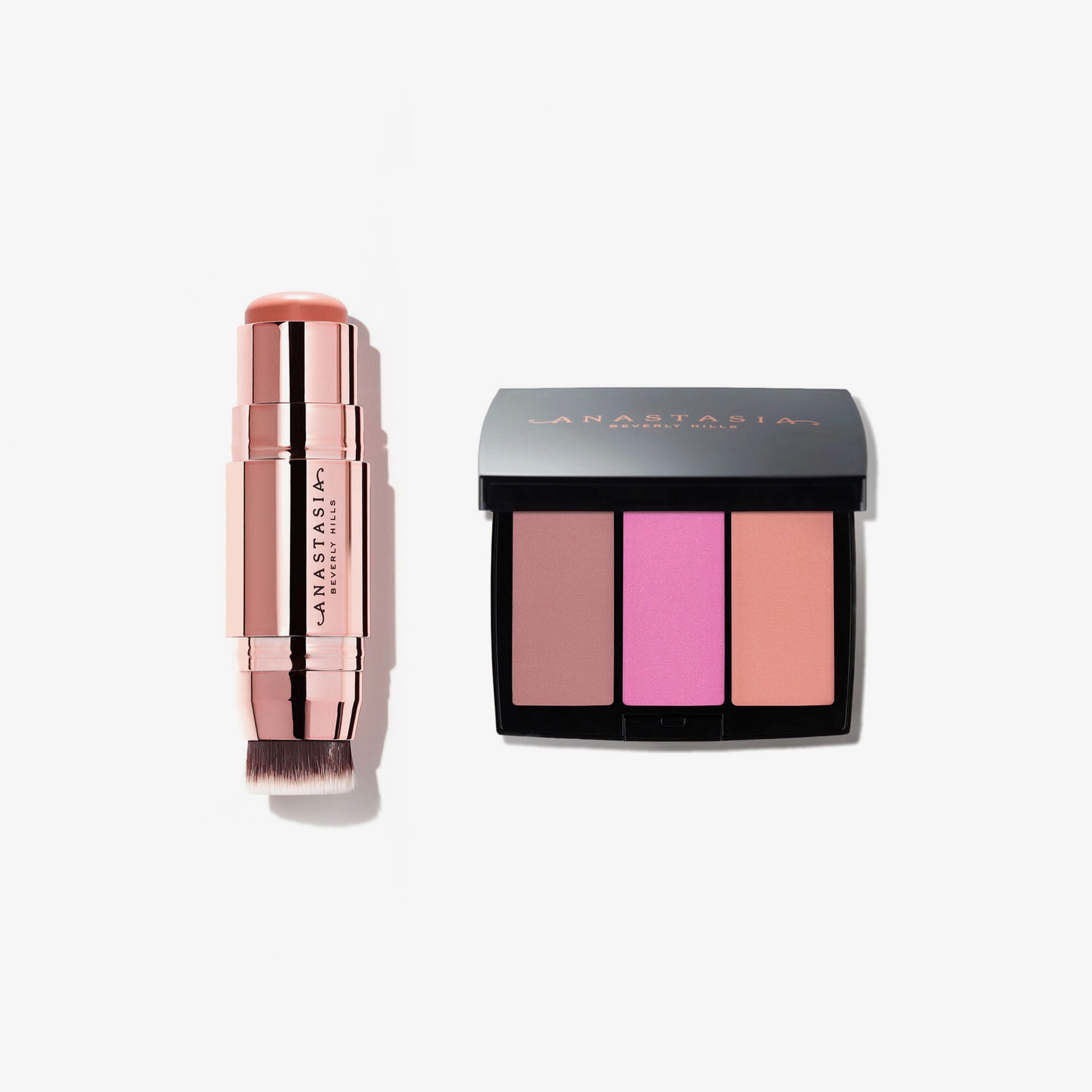 Explore the
Perfect Pairings